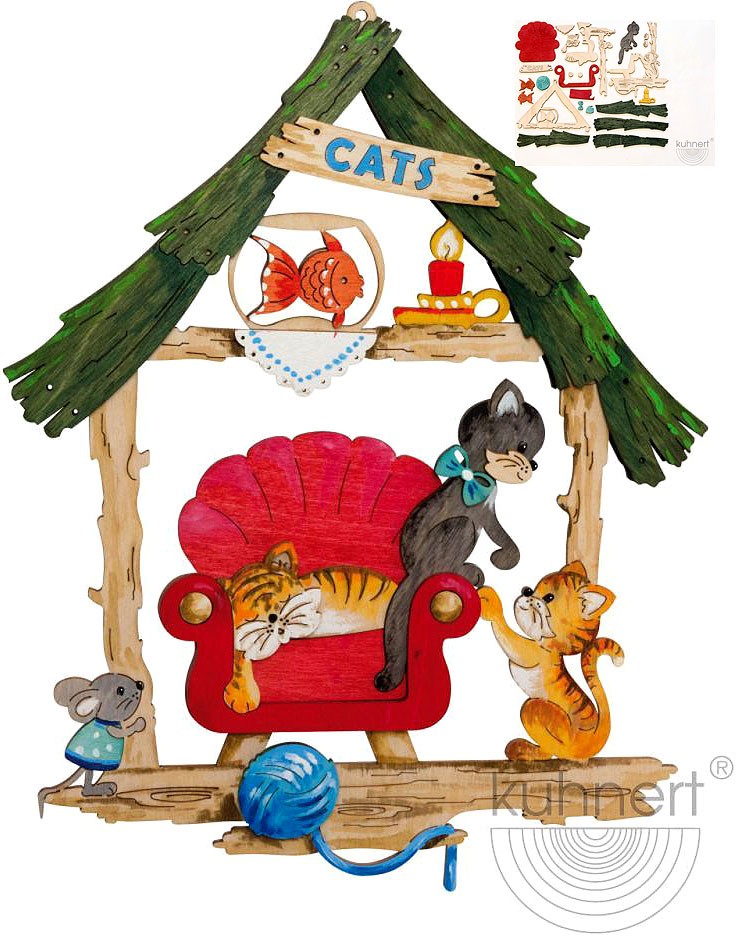 crafting set, window decoration, cats in chair
product no.: KUH10183
A nice gift for parents or grandparents: a window decoration crafted by the kids themselves. You can paint the parts with crayons, colour pencils or any other colours, too, so it will get the personal touch.
immediately deliverable

Auf Lager! in 2 bis 5 Werktagen bei Ihnen.
We currently have 3 on stock of this article..