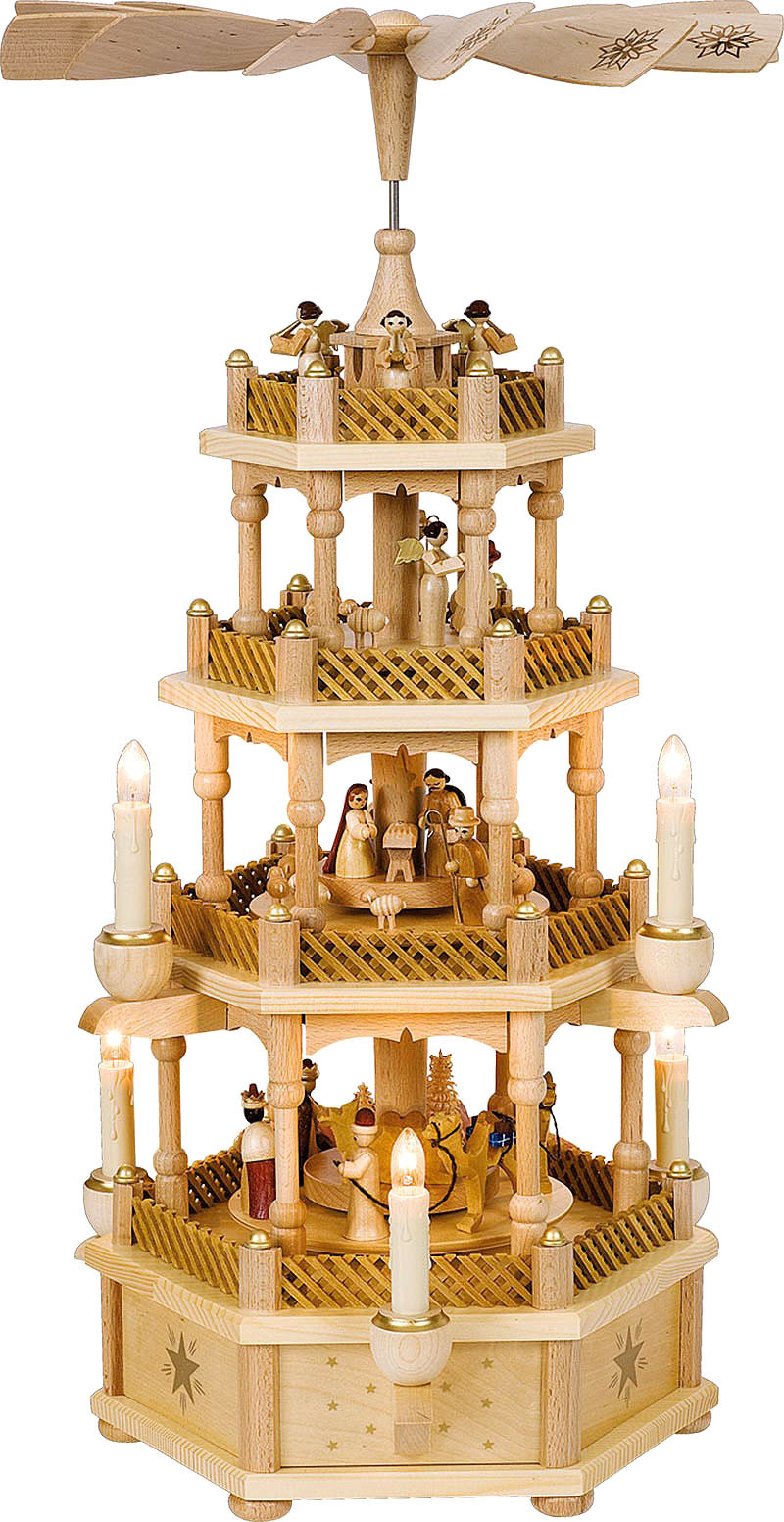 3-storeyed Christmas pyramid, Nativity
product no.: RGL16714
A popular motif on pyramids is the Christmas story. On the plains you can see the Holy Family, glad tidings angel, the Three Kings with camel and cameleer as well as shepherds with their herds. The good news is proclaimed by angels with their trombones.
The drive motor is located in the pedestal. The pyramid is illuminated by 6 electric candles. Electric replacement candles can be found in our onlineshop.
height: app 23.23 inches
diameter wings: app 12.60 inches
immediately deliverable
We currently have 2 on stock of this article..If you´d like to order more, delivery time is going to be extended by 8 weekdays

price:
623,50 €
best-price-guarentee: You have seen it cheaper somewhere else ? Then
write us
!