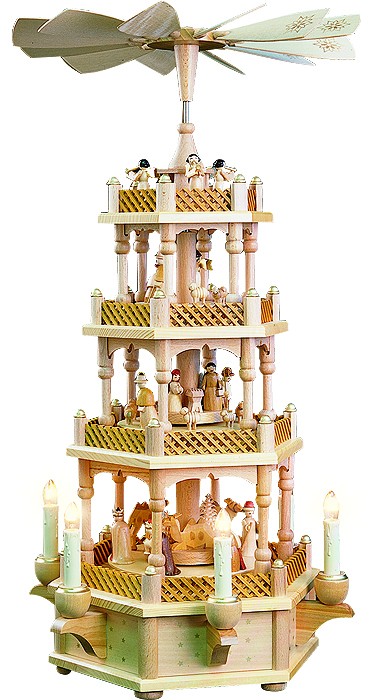 3-storeyed Christmas pyramid, Nativity
product no.: RGL16714
The hexagonal three storey pyramid is electrically illuminated by six candles. The quiet drive motor is located in the socket. The first floor shows the Three Kings and the beaters with their camels. Above, on the second floor, there is a little plate, which is not rotating. On that plate are the Holy Family. On the rotating second floor is a shepherd with his sheep. The third floor shows again a shepherd with his flock and an angel. On top are three angels making music.
immediately deliverable
We currently have 3 on stock of this article..If you´d like to order more, delivery time is going to be extended by 3 weekdays

price:
623,50 €
best-price-guarentee: You have seen it cheaper somewhere else ? Then
write us
!