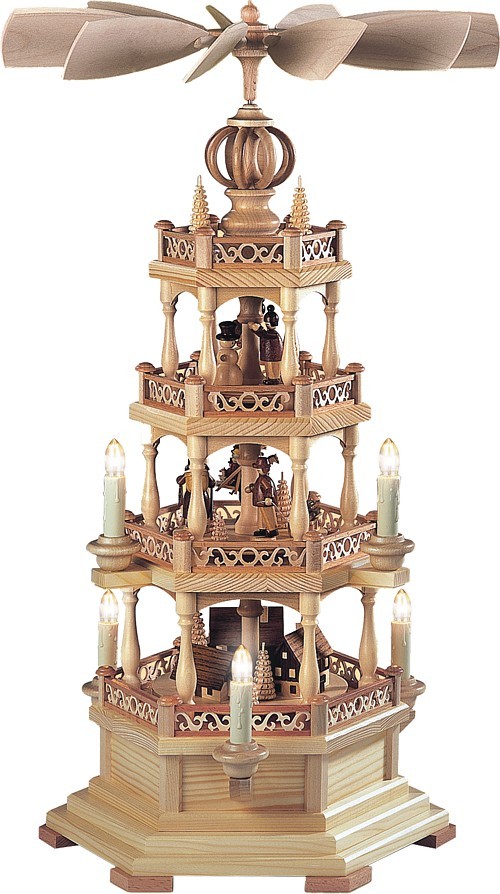 3-storeyed pyramid, Erzgebirge motif
product no.: KKM10516
The pyramid shows typical motifs from the Erzgebirge. On the lowest level are three Erzgebirgshäuser to see. The middle floor shows a wooden toy maker picking wood from the forest, a gingerbread woman and another wooden toy maker on their way to the market. Children who build the snowman and go skiing can be seen on the last level. Shaving-trees are on all levels.
The drive motor is located in the pedestal. The pyramid is illuminated by 6 electric candles. Electric replacement candles can be found in our onlineshop.
height: app 23.62 inches
diameter: app 11.81 inches
immediately deliverable
We currently have 1 on stock of this article..If you´d like to order more, delivery time is going to be extended by 8 weekdays

price:
769,00 €
best-price-guarentee: You have seen it cheaper somewhere else ? Then
write us
!