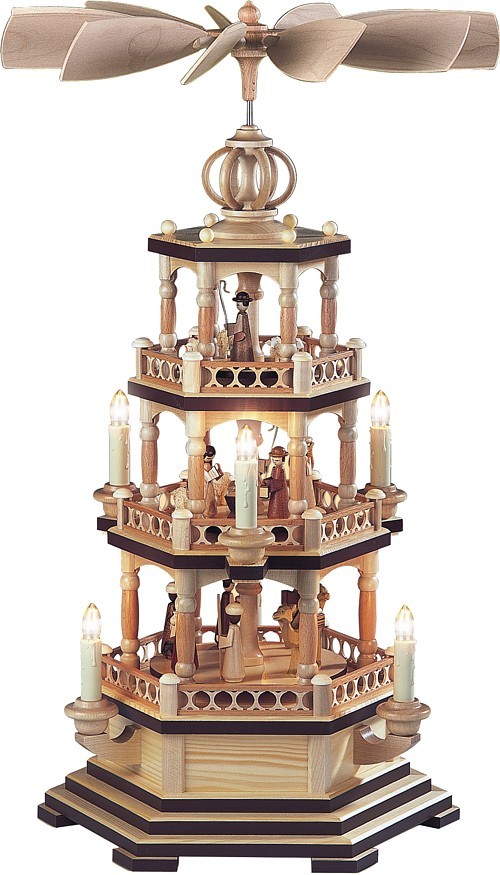 3-storeyed pyramid, Bible story
product no.: KKM10564
The Three Kings and two camels are on the lowest floor. Above that, on the second floor are Maria and Joseph standind next to the crib of the Christ Child. On the third floor is a shepherd with his flock.
The drive motor is located in the pedestal. The pyramid is illuminated by 6 electric candles. Electric replacement candles can be found in our onlineshop.
height: app 22.83 inches
diameter: app 11.81 inches
ready for despatch in 8-10 business days, if you order today
price:
649,00 €
best-price-guarentee: You have seen it cheaper somewhere else ? Then
write us
!