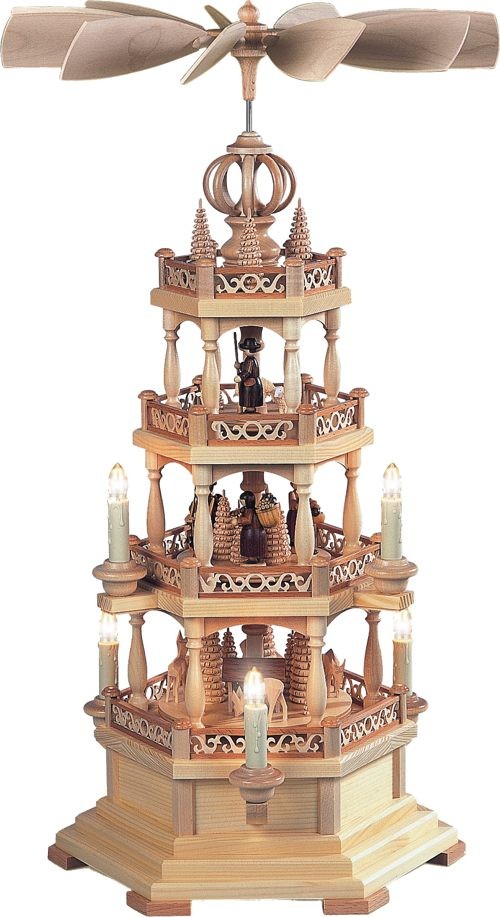 3-storeyed pyramid, forest motif
product no.: KKM10504
On the first floor is a group of browsing deer. A timberman carrying his collected wood on his back and a mushroom pickers amidst some shaving-trees are shown on the second floor.

On the third storey you see a shepherd with his flock.
The drive motor is located in the pedestal. The pyramid is illuminated by 6 electric candles. Electric replacement candles can be found in our onlineshop.
height: app 24.80 inches
diameter: app 12.60 inches
ready for despatch in 8-10 business days, if you order today
price:
749,00 €
best-price-guarentee: You have seen it cheaper somewhere else ? Then
write us
!