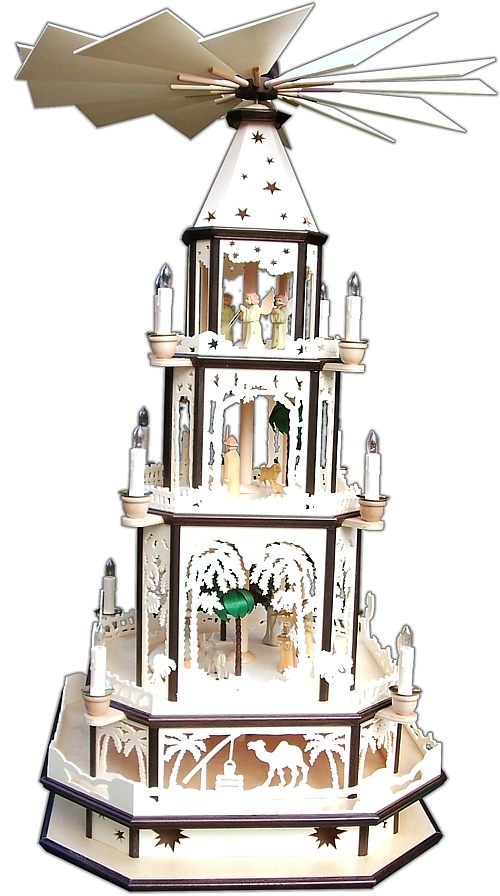 big Christmas pyramid, "palms"
product no.: TRM0117
The socket of this three-storey pyramid is octagonal and separated in two floor. The first one shows a fretwork of different stars. The second one shows a camel on a fountain and some palms.
In the socket the drive motor is located. Twelve electrical candles illuminate this pyramid by a pleasant light.
The first rotating floor shows the Three Kings with their gifts. Maria and Joseph stand at the crib, beside them a donkey. On the next floor is a shepherd with his flock. On the highest floor you can see angels making music.

The colour of this pyramid shown on the photo
doesn´t conform 100% with the natural look of the wood.
Attention: very long delivery time: in 344 days ready for despatch, if you order now

price:
1108,00 €
best-price-guarentee: You have seen it cheaper somewhere else ? Then
write us
!