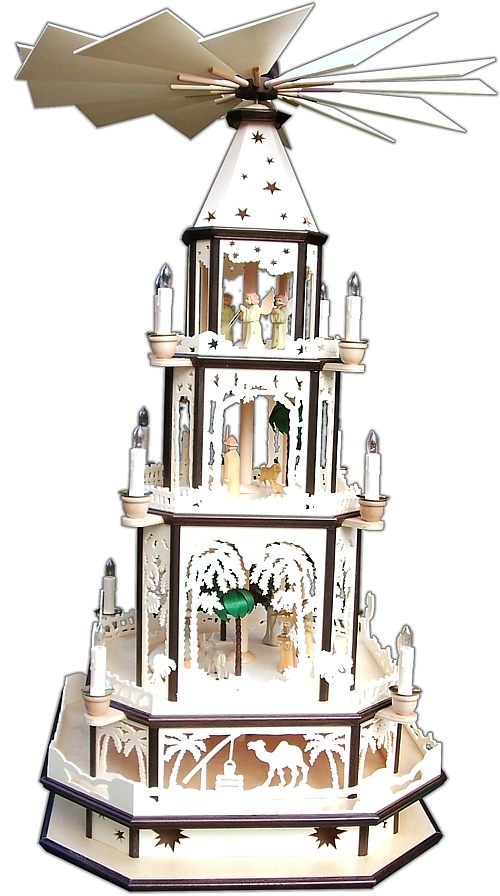 big Christmas pyramid, "palms"
product no.: TRM0117
height: app 37.40 inches
wings wheel diameter: app 23.61 inches
turned figures
material pyramid: poplar plywood
delivery time around 2-3 weeks
The colours shown on the photo is not 100% conforming with the natural look of the wood.
The Christmas pyramid palm trees has an octagonal pedestal and and represents an oasis. The lower half is decorated with different sized stars. Above this you can see camels, palm trees, shrubs, clouds and fountains. On the first platform you can see the holy three kings with their gifts. Mary and Joseph are standing at the manger, next to them the donkey. Surrounded is this level with palm motifs. Above them schows a shepherd with his flock between palms. They are surrounded by tree and shrub motifs. Musician angels are standing on the last floor. Above them you can see clouds and stars.
The pyramid is powered by a motor, which is located in the base. Replacement candles are also available in our onlineshop.
Attention: very long delivery time: in 111 days ready for despatch, if you order now

price:
1108,00 €
best-price-guarentee: You have seen it cheaper somewhere else ? Then
write us
!