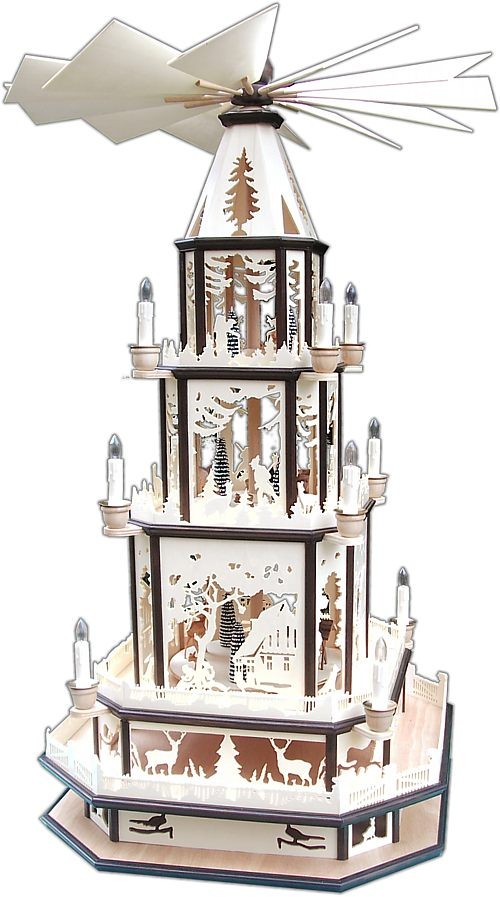 Christmas pyramid,
product no.: TRM0118
The octagonal socket of the electrically illuminated pyramid "forest edge" is separated in 2 floors and includes the drive motor.
Four electrical candles are on each floor of this three-storey pyramid.
On the first floor is a animal feeder with deers and trees. The second floor shows a boar and some trees. Hares and trees are on the third floor. All floors are surrounded by fretwork in different designs.

The colours on this photo shown are not 100% conform with the natural colour of the wood.
Attention: very long delivery time: in 344 days ready for despatch, if you order now

price:
1224,00 €
best-price-guarentee: You have seen it cheaper somewhere else ? Then
write us
!