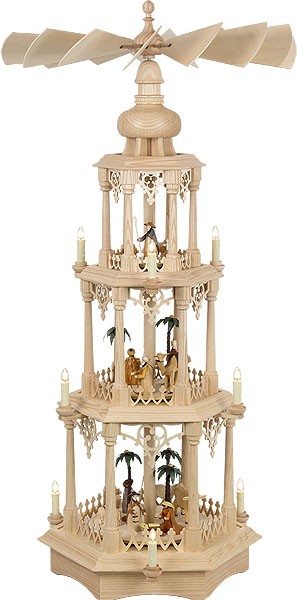 colonnaded pyramid, Nativity, electrical, 3-storeyed
product no.: SEI405L-SG
This pyramid shows a popular Christmas theme: the Christmas story. On the various levels are Mary and Joseph at the manger, the Three Kings, camel with cameleer, shepherd with their flocks, ox and donkey.
The pyramid is powered by a motor, which is located in the base. Replacement candles are also available in our onlineshop.
height: app 41.34 inches
lathed columns
23 pcs. group of figures, lathed, coloured
price:
1240,00 €
best-price-guarentee: You have seen it cheaper somewhere else ? Then
write us
!
Unfortunately this article is sold out!
But we are able to deliver again from 1.4. 2020