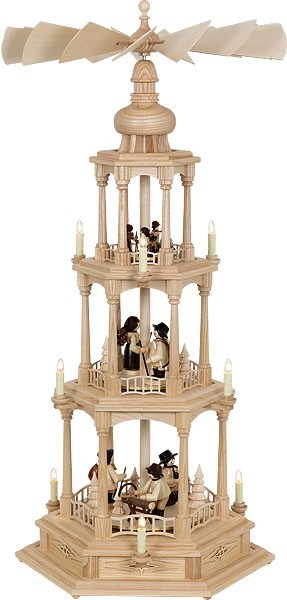 pyramid with forest figures, 3-storeyed, electrical
product no.: SEI905-N
novelty 2016
Different kind of forest figures are arranged on 3 floors, which are surrounded by a fence.
Illuminated by 12 electrical lights, this pyramid is very special.
Attention: very long delivery time: in 39 days ready for despatch, if you order now

price:
1239,50 €
best-price-guarentee: You have seen it cheaper somewhere else ? Then
write us
!