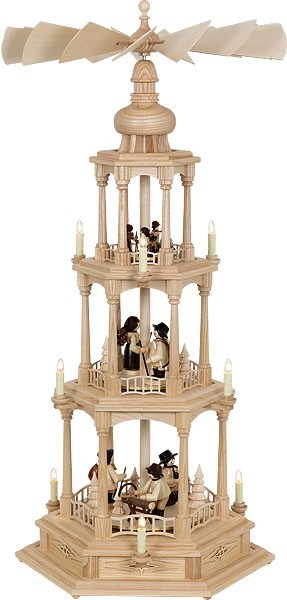 pyramid with forest figures, 3-storeyed, electrical
product no.: SEI905-N
novelty 2016
height: app 3 feet 6.13 inches
material pyramid: ash wood
Different kind of forest figures are arranged on 3 floors, which are surrounded by a fence. Illuminated by 12 electrical lights, this pyramid is very special.
The pyramid is powered by a motor, which is located in the base. Replacement candles are also available in our onlineshop.
price:
1239,50 €
best-price-guarentee: You have seen it cheaper somewhere else ? Then
write us
!
Unfortunately this article is sold out!
But we are able to deliver again from 1.4. 2020