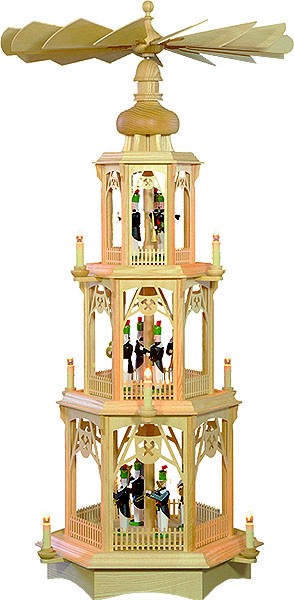 pyramid with miners, electrical, 3-storeyed
product no.: SEI605
Spread over three levels, 11 miners from a music corps can be seen. Everyone holds in his hands another musical instrument. The conductor is on the middle platform.
The pyramid is powered by a motor, which is located in the base. Replacement candles are also available in our onlineshop.
height: app 41.34 inches
shaped columns
11 pcs. group of figures, lathed, coloured
material pyramid: ash wood
price:
1034,60 €
best-price-guarentee: You have seen it cheaper somewhere else ? Then
write us
!
Unfortunately this article is sold out!
But we are able to deliver again from 1.4. 2020