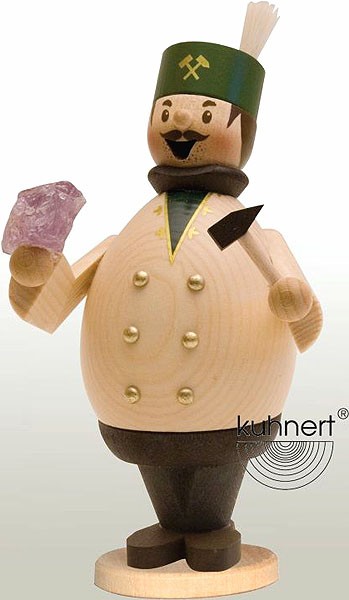 incense smoker, Max - miner
product no.: KUH33111
This incense smoker belongs to the series "Max" of manufacturer Kuhnert. All figures smile, and have the same craggy features.
When you place an incense cone inside the figure, smoke comes out the mounth of the miner.
Suitable incense cones you can find in our onlineshop.
- height: app 6.30 inches
immediately deliverable
We currently have 1 on stock of this article..If you´d like to order more, delivery time is going to be extended by 10 weekdays

price:
39,90 €
best-price-guarentee: You have seen it cheaper somewhere else ? Then
write us
!