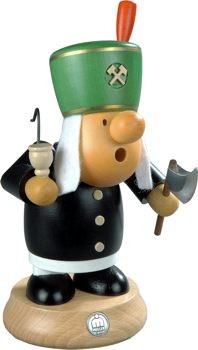 incense smoker, Muellerchen, miner
product no.: KKM16416
This incense smoker belongs to the series "Muellerchen" of manufacturer Kleinkunst Mueller. All figures are available in our shop. Just fill in the search field: Muellerchen.
When you place an incense cone inside the figure, smoke comes out the mounth of the miner.
Incense cones you can find here.
- height: app 6.30 inches
in 4 days ready for despatch, if you order now

price:
61,00 €
best-price-guarentee: You have seen it cheaper somewhere else ? Then
write us
!