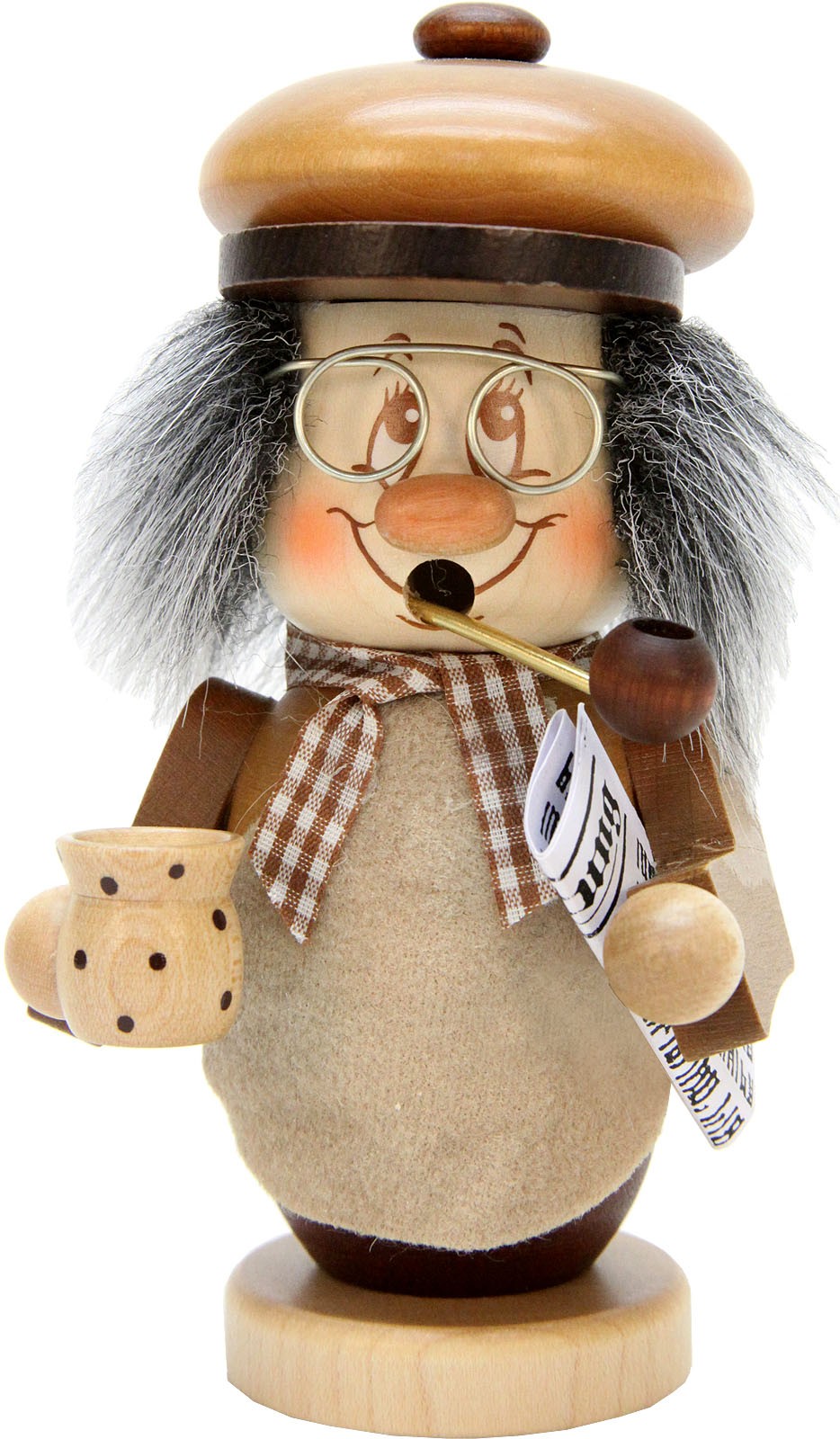 incense smoker, mini imp grandpa
product no.: CUL35205
Mini imps incense smokers of manufacturer Ulbricht in Seiffen, Ore Mountains are popular collector´s items. They are produced in series. We have the whole assortment in our onlineshop. This mini imp is about 5.31 inches high. Suitable mini incense cones in different fragrances you can find here.
Dieser Artikel ist momentan nicht auf Lager. Er wird momentan produziert und in unserem Warenkontor voraussichtl. am 1.5. 2023 eintreffen!
price:
39,90 €
Unfortunately this article is sold out!
But we are able to deliver again from 1.5. 2023
Dieser Artikel ist aktuell nicht bestellbar!