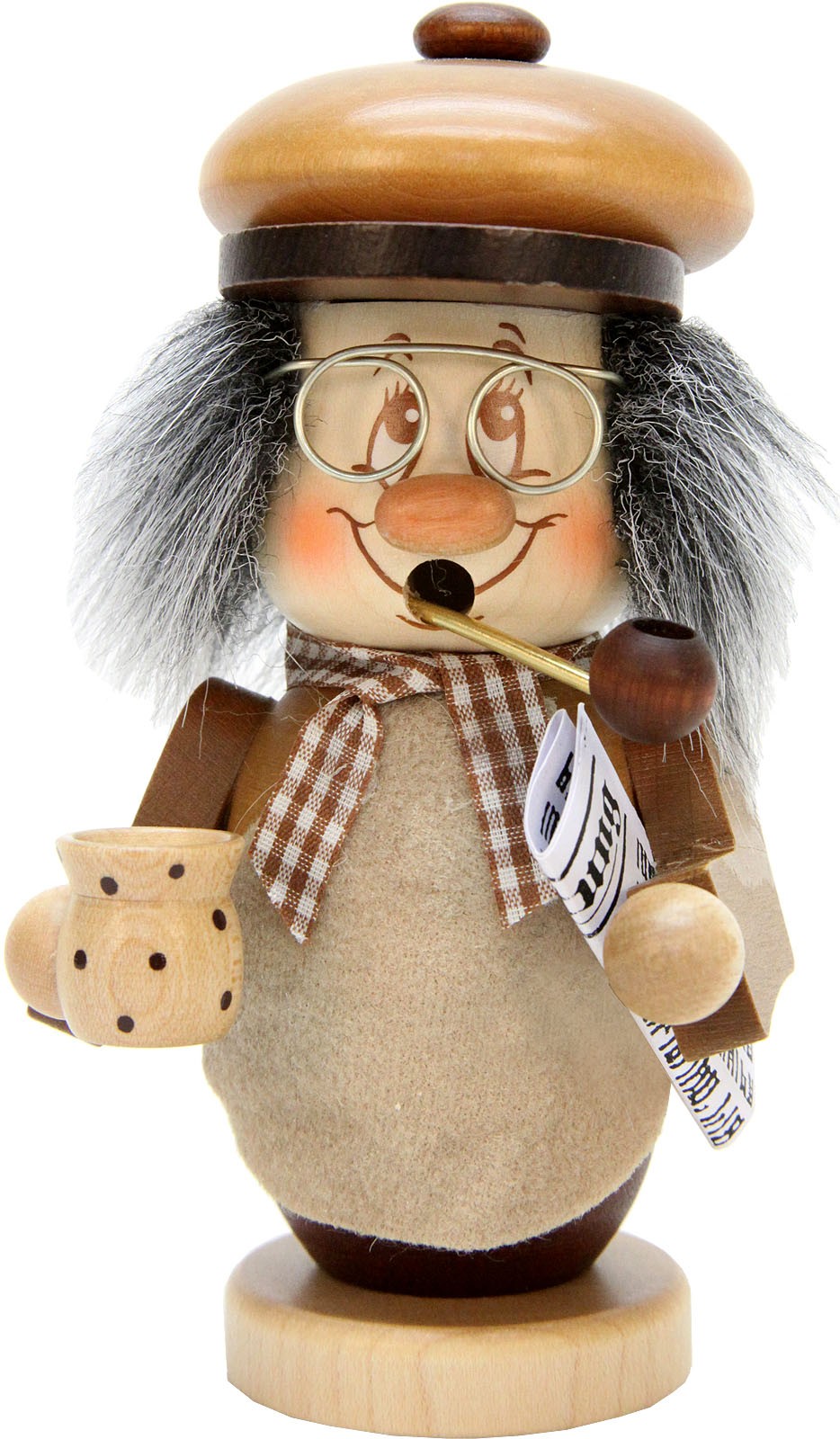 incense smoker, mini imp grandpa
product no.: CUL35205
Mini imps incense smokers of manufacturer Ulbricht in Seiffen, Ore Mountains are popular collector´s items. They are produced in series. We have the whole assortment in our onlineshop. This mini imp is about 5.31 inches high. Suitable mini incense cones in different fragrances you can find here.
immediately deliverable

Auf Lager! in 2 bis 5 Werktagen bei Ihnen.
We currently have 2 on stock of this article..If you´d like to order more, delivery time is going to be extended by 5 weekdays