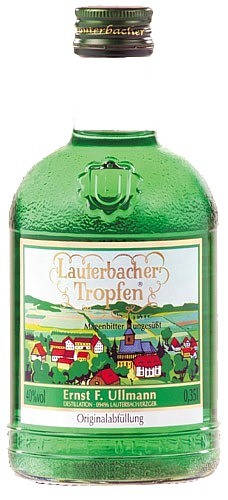 Lauterbacher drops
product no.: LAB5021
Produced according to an old family recipe, this unusual bitter gets its powerful, spicy taste
immediately deliverable

Auf Lager! in 2 bis 5 Werktagen bei Ihnen.
basic price: 21.43 €/l
alcohol content: 40 %-Vol. No alcohol sale to persons under the age of 18! Check takes place by postmann!

price:
7,50 €
these articles could interest you, too:

Erzgebirge knacker sausage
product no.: SKE1014
piece approx. 5x120g Please choose the number of pieces from the select field!

Original Erzgebirge Christmas sausage (5 pieces)

Lauterbacher drops
product no.: LAB5005
bottle of schnaps: Lauterbacher drops (24.5fluid ounces)
The famous green bitter of the Erzgebirge, the original with 40% vol.